One of the many labor-intensive tasks in cookery where a good powered immersion hand blender comes into its own is mixing ingredients together, in particular for making sauces, pastes and creamy dessert mixes.

Sure, doing it the traditional or old fashioned way by hand has its merits. But it can also turn out to be a pain in the wrist for the person doing the hand mixing!

Switching out the old wooden spoon for an electrical appliance that can so the same job many times faster and produce really well mixed, creamy and tastily appealing results is not such a bad thing!
Powered Hand Mixer
While the idea is a really inviting one, many cooks find it a chore to go reading through large catalogs full of different models to find one that suits their needs. The same goes for big online store websites that like to present you with every model under the sun.

I'm sure many of those sites do that in the hope that you'll get fed up with reading so many sales pages and just go with the most expensive (if you're really looking for quality). Or buy the cheapest one if you just want a fast and affordable solution.

Since I use one of these devices myself from time to time (he writes with a wry smile on his lips), I decided it might be of some help if I put my reputation on the line and recommended what I consider to be one of the best electric immersion hand blenders when you balance quality with performance and affordability.

I make no secret of the fact that I like shopping at Amazon for a variety of reasons, so I'll make it easy for you and include a handy link to the model they have on sale at their online store. All you need to do is click the image and het presto: you're there!
Cuisinart CSB-75BC Smart Stick 200 Watt 2 Speed Hand Blender
If you are looking for a really powerful and compact and easy to use hand blender in your kitchen, you may want to take notice of this little gem!

Note: As an Amazon Associate I earn from qualifying purchases.
It's not the #1 best seller on Amazon for nothing!
It comes equipped with a powerful 200-watt motor and can quickly puree soups, whizz up a creamy dessert, blend batter mixes, mix up some great beverages and loads more.

Have you ever been faced with the prospect of having to create a special sauce, or blend some ingredients for a great recipe only to find you have to do it by hand? How long is that going to take you, realistically?

Don't waste hours of your valuable time mixing stuff by hand when you can do it in seconds with a good powered hand blender like this. Here's what makes this the top choice for chefs, experts cooks and great lovers of cooking up and down the country!

The hand held unit's unique cutting blade provides an extremely smooth and even style of blending, while on the safety front, its protective blade guard goes a long way to helping prevent splattering. This great immersion blender allows you to use it as a one-handed operational mixer and blender.

It has a lightweight design, with easy-grip ergonomic handle along with very simple push-button controls. Its long barrel allows it to easily reach into pots, pitchers and deep bowls to extend its many blending options, while eliminating the need to make more dirty dishes.

For quick cleaning up the blender's stainless-steel shaft is able to go straight into the dishwasher and the blender body's smooth surface simply wipes clean.

There is a 2-cup plastic beaker that is included in the package.
Product Features
You'll absolutely love the simple, yet incredibly usable features this appliance comes with. Take a quick look:
Equipped with powerful 200-watt motor with 2 speeds for super-fast, super efficient mixing
Smooth blending with a protective guard to help prevent splattering
Special design for getting into all kinds of pots, bowls and containers
Simple push-button controls and lightweight, ergonomic design for one-handed operation
2-cup plastic beaker included
Dishwasher-safe stainless-steel blending shaft
What Do Customers Think?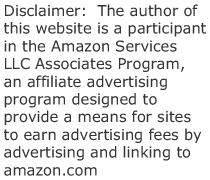 While you can read a load of these on the Amazon page, I've included a few highlights from what customers have written about this product they have bought, used and fallen on love with.


"This is the third hand held blender I've owned and it is by far the most solid model, the smoothest running and the easiest to clean."
"I like that you can easily wash the blenders blade assembly in a dishwasher and the stainless steel shaft doesn't get stained like so many of the all-plastic types of models. Another thing I love is the true power of the unit and the keen sharpness of the blades; they can reduce a pot of cream of broccoli soup into a real smooth consistency in nothing flat."
"I was a true disbeliever, but now that I have this Cuisinart immersion blender, I can tell you I am a True Believer. It is really substantial yet quiet and it definitely works really, really well."
Conclusion
You can easily buy this great Cuisinart CSB-76BC SmartStick immersion hand blender online at a great discount from the Internet's best known and trusted online store, Amazon simply by clicking on the image/link that you'll see above to get more details about it.

[BACK TO TOP]